Meet Stormy the Pony

One of our customers described Stormy perfectly:

"Great job; my daughter's party was a success thanks to Stormy the pony. He was so sweet and gentle, and the handler was very pleasant with the kids and knowledgeable about ponies. So glad you let us feed him, because the kids and parents were super excited. We will definitely use A Child's Joy for all my parties."

— Ariane Hiremath

Stormy is a Shetland pony who has been working with us for almost fifteen years. He is by far one of the most well-known and popular employees working here.



How We Found Stormy

We consider ourselves very lucky to have found Stormy, because before we found him, we were actually in the process of getting a different horse.

While we were out looking at this other horse (whom we actually did bring home), we were talking to the owners, and they happened to mention that their neighbors down the street had a pony they might be selling.

Well, we were curious to check this out; we knew that two good ponies were hard to find and that in our business, they need to be able to put up with a lot of noise and craziness.

Since we often do two ponies for birthday parties or a whole pony ring for carnivals, we ventured over to the neighbors' house.

They were a little surprised to see us because they weren't actually selling their pony. They had only recently acquired him, and they weren't sure what they were going to do with him They had only thought about maybe selling him.

I guess you could say it was love at first sight, because once we met Stormy, we immediately fell in love with his sweet, gentle manner and knew he'd be a great fit for kids.


Stormy is quite the celebrity; he's been on several of the Phoenix TV morning shows and recently completed a photo shoot for a Scottsdale Magazine. He's starring as a polo pony stepping out of an elevator with a polo player.
He did everything the creative director and the photographer asked without complaining and the fashion models loved working with him.

We're all looking forward to seeing the completed project when it goes to print!


He does theme parties too!

Stormy has worn many hats (literally) and loves to play dress-up with the kids.

Most recently, he has dressed up as Sven, the reindeer from the Disney movie Frozen, and with a pair of antlers on his head, you can hardly tell the difference!

He has dressed up as a unicorn, a reindeer, "My Little Pony," "Swiper" the fox from Dora, and of course, "Bullseye" from Toy Story.

I bet he'd even be okay with us dressing him up as a super hero, since he knows he is one in our eyes.

Come play with us!

Jim and Laurie Prendergast
Find a Bounce House to match your party theme!
Join our Birthday Club and receive special member discounts!
Membership in the Birthday Club is always free and there is no minimum membership commitment, you may cancel at any time.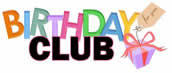 ---
Here's what some of our customers have recently had to say about us:
---

Shannon P. 03/05/15
I was happy to find that you had the Teenage Mutant Ninja Turtle bounce house that my 6 year-old really wanted for his birthday party. Also, the gentleman who came to set up the bounce house was very friendly, professional, and made sure I knew what to do in case of an emergency.
---

Donna B. 02/26/15 The party was for my granddaughter who turned 4, she loved the pony. It was wonderful. Also your staff was very professional and nice, good with the kids and watched out for their safety. If I had the money I would do it again. Thank you for making this big day a special one, and thank you for the great customer service.