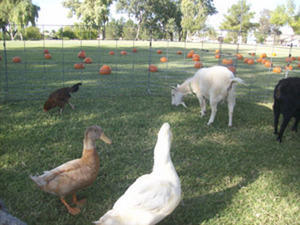 Pumpkin Patch
Our Pumpkin Patch and Petting Zoo comes to you!
We make it easy by bringing the farm to your school
No worries about buses, vans, carpools or chaperons; your Pumpkin Patch will be right on the playground to make it easy and convenient
Minimum charge for 50
Call or email us with any Questions. Be sure to leave an email address & phone number or we can't reply.