Reviews and Testimonials for A Child's Joy
We pride ourselves on delivering quality children's entertainment. Since 1990 it has been our mission to help you plan a successful event or party that leaves your guests with wonderful memories.
We love our customers and enjoy hearing how each party or event turns out. Many Moms and Dads that had us out for their kids now have us back for their grand children. It tickles us when new parents that remember having one of our ponies at their own Birthday Party call us. Now they want to create the same experience for their child!
When you invite your friends, family or coworkers over for a party or event you want everything to go perfect. Not everyone you find on the internet can do that for you and when they fail, rightly or wrongly it can reflect on you. We'd love to help you enjoy the same kind of success as the rest of our A Child's Joy family.
We'd like the opportunity to show you how our experience and passion translates to success. Please scroll through our most recent feedback to see what kind of impression we made at our last events. If you want the confidence to know you will be able to say the same things after your event, let's do business. />
Join our Birthday Club and receive special member discounts!
Membership in the Birthday Club is always free and there is no minimum membership commitment, you may cancel at any time.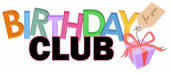 ---
Here's what some of our customers have recently had to say about us:
---

Shannon P. 03/05/15
I was happy to find that you had the Teenage Mutant Ninja Turtle bounce house that my 6 year-old really wanted for his birthday party. Also, the gentleman who came to set up the bounce house was very friendly, professional, and made sure I knew what to do in case of an emergency.
---

Donna B. 02/26/15 The party was for my granddaughter who turned 4, she loved the pony. It was wonderful. Also your staff was very professional and nice, good with the kids and watched out for their safety. If I had the money I would do it again. Thank you for making this big day a special one, and thank you for the great customer service.