Frequently Asked Questions

Q: Does the price include set up and delivery?

A: No, we offer our rentals all over the state so our costs differ depending upon where we have to go to reach you. When you enter your zip code you will see the delivery charge to your area. If you are having multiple items, be sure to speak with us because sometimes we can combine several items on the same truck or trailer to save you money.

---

Q: Do you deliver to other cities?

A: Yes, we will travel anywhere in Arizona or the surrounding states but once again please be aware that current gas prices and the possible need for an extra truck and staff will factor in to determine travel fees. Please call our office at 480-820-8030 for a current quote.

---

Q: Does the standard 4 hour rental time for a Bounce House include your set up time?

A: No. We arrive 15 minutes early to set up so you get the entire rental time to play. (Delivery may be earlier under certain circumstances). Most kids parties last 2 1/2- 3 hours so we include up to four hours in your base rate. It's best to allow a cushion in your start or end times.

---

Q: When do you set up the Bounce House?

A: That depends on how many rentals we have that day. Almost all of our customers wanty their parties to start around the same popular times. Generally we will arrive a half hour as much as several hours before the rental time begins. If we have a lot of rentals that day, we may need to set up as early as 4 hours in advance. If there will not be someone at the party location at a certain time be sure to let us know.

---

Q: We´ve rented some really dirty jumps from other companies in the past. Are they always that dirty?

A: No. The Bounce House should be clean when you get it. A Child's Joy cleans and disinfects after every rental. There are times that your nounce house will have been rented right before your party, in that case we will clean it as we are setting it up at your event.

---

Q: Do we have to keep it plugged in the entire time?

A: Yes. A blower keeps air in the Bounce unit the entire time. Once unplugged they deflate. That´s why we require an outlet within 50´ of the unit or a generator. Multiple or light duty extension cords can have more resistance and can trip your circuit breaker so we use our own cords appropriate for the motors we use. Running your unit for longer than 4 continuos hours will require a period of rest to ensure motors do not overheat.

---

Q: What about parks? Do parks have electricity?

A: We love setting up at parks but most parks do NOT have electricity. If you want to set up at a park, you must rent a generator. We rent generators at a resonable cost.

NOTE: If you provide your own generator it must be a MINIMUM of 4,000 RUNNING Watts to run most bounces. Larger Bounces or adding other items to the generaotr will require a much LARGER unit. Please discuss your requirements with us BEFORE you reserve.

Also, many parks are first come, first serve so get your spot early in the day. It is best to check with your Park Ranger about any special requirements they have.

---

Q: What payments do you take?

A: Cash, Check, PayPal or Credit Cards. If paying by cash, please have exact change as our drivers do not carry cash.

---


Q: Can I plug a Bounce into my house?

A: Yes, our standard Bounce Houses require access to a dedicated 15amp circuit. It is important to understand that even though nothing else may be plugged into the same outlet, other outlets in your home may be on the same circuit as our Bounce. If items on the same circuit try to draw more than 15amps there will be problems; they may not operate correctly, they may overheat or most often they will trip breaker. Please ensure that the Bounce is the only item in use on the circuit. Larger units may require a 20amp circuit.

---

Q: What if we need to cancel?

A: Please check out our policies page for details.

---

Q: Do you require a deposit?

A: Yes, all orders require a minimum $30 or 25% Credit Card deposit. You may cancel this reservation for any reason up to 48 hours prior to your event and receive full credit towards your next party for up to one year. A cancellation fee of no less than 5% of amounts paid/credited by credit card will apply to cover transaction fees charged by our Merchant Account. Deposits are non-refundable but will be held on account for you to apply to another event for up to one calener year. Cancellations made less than 48 hours before event will result in forfeiture of deposit. See Cancellation Policy

---

Q: What are considered Premium Bounce Houses?

A: We refer to our "Top of the Line" Bounce Houses as Premium Bounces. They usually are priced a little higher than our Standard Bouncers. These generally are the newest ones in our inventory that have the latest features and add-ons such as Basket Ball Hoops, Pop Ups, Sunscreen Mesh Netting, Roof Safety Escapes, Inflatable Steps and/or Licensed Themed Panels or designs. We also include our Supersize Bounces when we refernce premium bounces even if they do not include some of the features listed.

---

Q: How big are the Bounce Houses?

A: Most of our jumps require a 15´x15´ area the Supersize Bounces need about a 20' x 20' space. Please note the space required for each jump (listed near the large picture) as some are VERY big and require extra space. When in doubt, measure your space to make sure it will fit. Jumps need room to be staked and they need room for the blower and can´t rub against walls or trees as this may damage the jump. The sizes listed with each jump include the space needed for stakes etc. If you have stairs or a tiered backyard, please call our office to discuss options for setup.

---

Q: What about the big Bounces? Any special requirements?

A: Check the requirements listed with each jump. Also, make sure you have at least a 4´ access to the area where it will be set up. The jumps can weigh up to 650 pounds so we need a clear path with ample room.

---

Q: What surfaces do you set up on?

A: We can set up on Grass (our favorite and best for the kids), dirt, small rocks, asphalt, and concrete. Sorry, we can´t set up on large river rocks as the constant rubbing will wear through the vinyl jumps.

---

Q: Can we see a copy of your contract and safety rules?

A: Yes. There is a link in your receipt once you've ordered or you may contact our office.

---

Q: Are we responsible for the Bounce House if it gets a tear or damaged in any way?

A: Yes and no. You are not responsible for normal wear and tear on our units. Seams may develop tears in high traffic areas over a period of time. If this happens please alert us at once so we can remedy the situation. If however, damage occurs due to failure to follow our safety rules or negligence (i.e. not turning off the blower in high winds) you will be responsible for all damages up to and including replacement of the unit/blower etc which can cost thousands of dollars. You do have the option of purchasing a damage waiver calculated at 7% of the rental fee.

We don´t want you or us to be in that situation which is why we have you sign and initial on all of our safety rules so that you can be the trained operator.

---

Q: How much room do you need for the Petting Zoo?

A: Our standard size petting zoo will easily setup in about a 15' x 15' area. The fence is made up of several panel that can adapt to many different shaped areas.

---

Q: How much room do you need to park the animal (or equipment) trailer?

A: We operate a variety of different size livestock trailers (and utility trailers for Bounces & Water Slides). Most are pulled with a full size pickup truck. Together a truck and 16' trailer can be 25'-30' long. Please keep a spot open near the gate you want us to use so we can efficiently setup everything for your event. The amount of time we plan for does not include extra distance for loading/unloading. If you know there are unusual circumsatnces for your delivery be sure to tell us so we can be setup on time.

---


Q: What happens if it rains during my party?

A: As far as rain, first, we never really believe the weathermen since they get it wrong so often.

Also, it may rain in Peoria and never even sprinkle in Mesa or vise a verse since the valley is so large. Therefore it is the policy of A Child's Joy never to cancel on any one due to rain or the threat of rain. The animals do live outside, so it really doesn't bother them, and bouncers are made of plastic and can get wet.

Over the years, we have done petting zoos in the garage and walked ponies under an umbrella on the sidewalk if it has rained. It sometimes is good to have a plan B set up location.

We do allow you to call up to 7am the morning of the party if you need to reschedule due to severe weather. Your deposit will apply to the new date. We know how important your child's birthday is, so we give you until as late as possible to decide. After 7am, the drivers are loaded and will be there for you.

We do recommend checking

accuweather.com

for radar, we find this more precise than the news that loves to make a story out of a possible change in the weather.

---

Q: How do you find my party?

A: We use Google Maps to plan our routes and delivery schedule. Our drivers use GPS on their phones or Garmins in their vehicles. If you know that your address does not show up right in Google Maps (Yes, it does happen!) please let us know. Also, if you have construction, road closures or special events going on in your area PLESE let us know. We have been caught off guard by parades, marathons, ostriches, bike races, car shows, art shows and sporting events. We service the entire state and although we try to keep up with ADOT and other posted issues, you are the best authority on things happening in your neighborhood, please share that info.

---

Q: What if I live in a gated community?

A: Please be sure to tell us if you are in a gated community and make sure we have an access code.

If you have entertainment booked for start times during your event and your gate is a call to your phone you must make sure you can hear it during your party. We've had entertainers sitting at the gate only to find out later that no one could hear the phone over the guests and music!

If you have a guard gate; be sure to leave our name with the guard, also let them know there could be multiple vehicles/staff for setup or teardown. Also if you have something over night, please be sure we are on the next day schedule as well.

---

If you have any questions we haven't answered here please call us at
480-820-830
or click the button to email us.

Still have a question? Call or Write: acjoyinfo@gmail.com 602-820-8030
Join our Birthday Club and receive special member discounts!
Membership in the Birthday Club is always free and there is no minimum membership commitment, you may cancel at any time.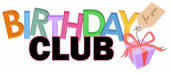 ---
Here's what some of our customers have recently had to say about us:
---

Shannon P. 03/05/15
I was happy to find that you had the Teenage Mutant Ninja Turtle bounce house that my 6 year-old really wanted for his birthday party. Also, the gentleman who came to set up the bounce house was very friendly, professional, and made sure I knew what to do in case of an emergency.
---

Donna B. 02/26/15 The party was for my granddaughter who turned 4, she loved the pony. It was wonderful. Also your staff was very professional and nice, good with the kids and watched out for their safety. If I had the money I would do it again. Thank you for making this big day a special one, and thank you for the great customer service.